Building dryers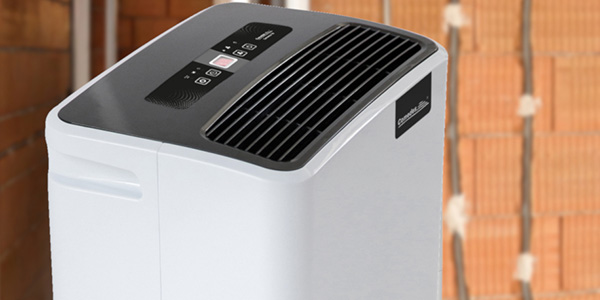 To repair moisture damage to buildings, a reliable and powerful building dryer is indispensable. It can be used to repair water damage or to permanently lower the humidity in closed rooms. The Comedes building dryers do not reduce the air humidity abruptly, but continuously - this protects the building structure. This is why you can also use the units for drying new buildings without hesitation.
Learn more about these topics here:
Which building dryer for a new building?
New buildings must already be well dry before you start with the interior work. Otherwise, moisture damage to furniture or floor coverings may occur. And there is also a high risk of mould. The old rule of letting a shell dry out over the winter is still the best and still applies. Nevertheless, sometimes a drying machine has to be used. In order to dry a building, for example a detached house, we recommend the use of a Comedes Demecto 70. If the building is used frequently, the Comedes BTR 50 is the right choice.
Our products
Show 1 to 2 (from a total of 2 products)